Helping Greater Indianapolis families sell the items their kids have outgrown

—all in one place at one time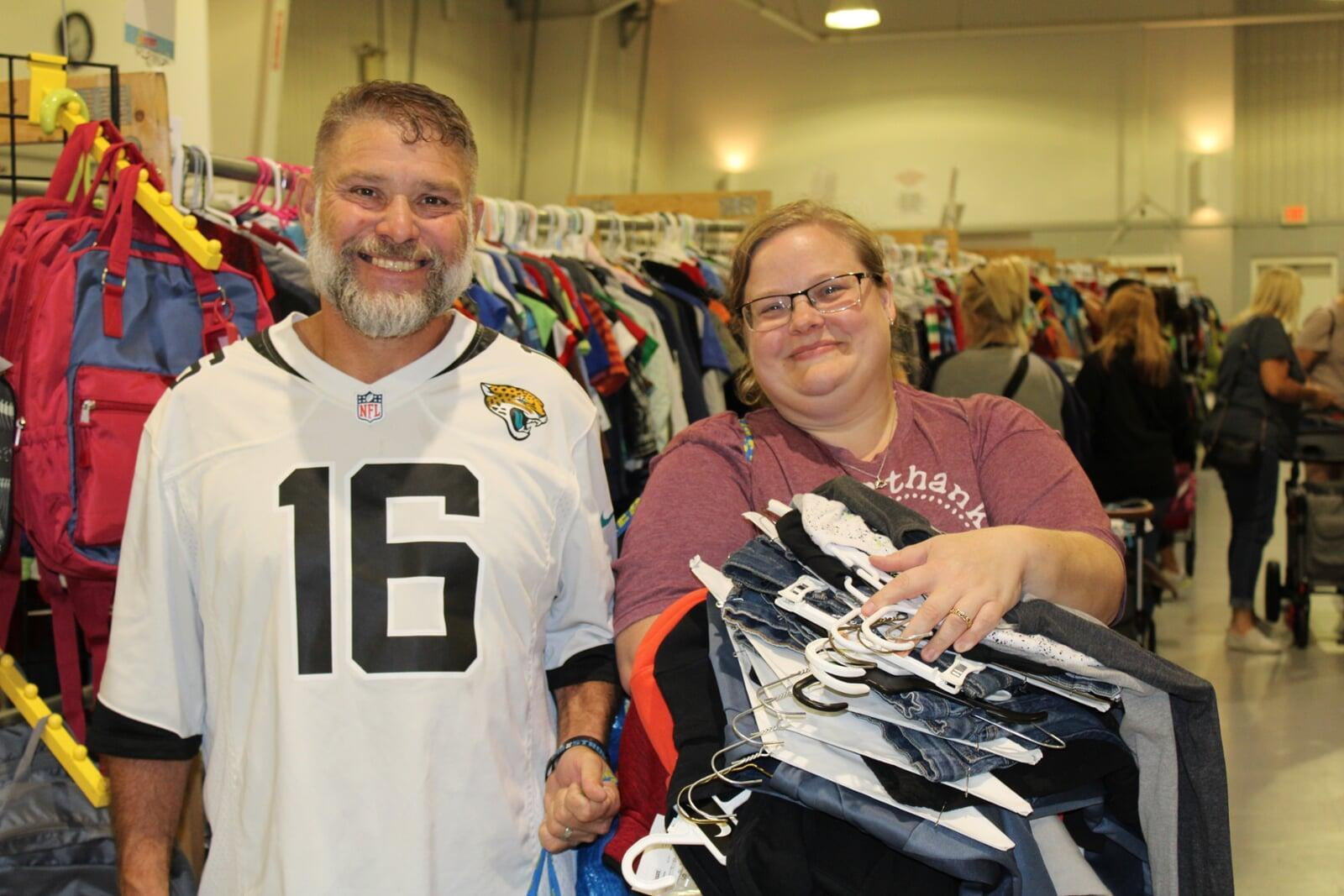 When you sell your items at JBF, you earn 60% on sold items with a low per-sale administrative fee of $15. Sellers earn $410 per sale on average. We'll email you a Seller's Guide to help you get started at home. You set your own prices and watch your check grow each day of the sale in your online tagging account.
At JBF you can sell an entire season of items all in one place at one time—you drop them off, everything is organized by size and type on the sales floor, and you get to shop early which means the best selection at the lowest prices! After the sale, you choose to pick up or donate your unsold items to our Charity Partner, Good Samaritan Network. You win, your kids win and our community wins!
Ready to learn more about selling?
Clutter is overwhelming—we can help.
If you've tried selling all those outgrown items on social media or spending your whole weekend sitting outside to host a less-than-amazing yard sale, you know there's got to be a better way.
Families who sell with Just Between Friends earn more and sell more—all in one place, all at one time. Plus, you'll feel warm and fuzzy knowing you are helping so many local families who love finding great deals for their kids at the JBF sale!
Selling at JBF makes sense
Less clutter = less stress
All sellers shop early
Recycle by reselling
Unsold items donated locally



What our Sellers say

Don't take our word for it—see what Sellers love most about participating in JBF sales, season after season.
"
Worth the time and energy. Very organized streamlined process. Staff/Team Members are AWESOME!

"
"
You make it so easy for returning consignors. No re-tagging or hassle at drop off or pick ups!

"
Angela R • JBF Valet Seller

"
This is my favorite sale. There is something for everyone. I have consigned and the process is easy. I have been a team member and had fun doing it. I especially shopped! Fun, organized, lots to choose from.

"

Selling by the numbers

We are thrilled to be able to help so many local families each sale. What can you expect when you sell with us? The results are really up to you! Here are some average numbers from our most recent sales.

Average Seller Check
$250
Average payout to JBF Sellers. Some make a bit less, some make a LOT more, depending on how many items they bring and how they price to sell.
Number of shoppers
3,200
Thousands of local families shop the sale. We promote heavily to draw as many families to shop the savings.
Items donated to charity
16,543

Our sellers can choose to donate unsold items after the sale to the Good Samaritan Network—our local partner charity. THANK YOU for your amazing generosity!
Ready to learn more about selling?